Concrete culture: Indigenous hip-hop as movement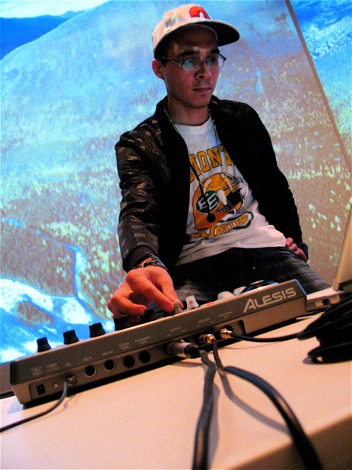 Since launching our weekly segment on THE WORD on STREETZ-FM, North America's first and only urban Aboriginal radio station, I've been keeping my eye out for related content on the Web.
And if you're new to hip-hop Indigenous-style, or want a greater sense of how the music is part of a broader cultural movement, a good place to start is grunt gallery's "BEAT NATION."  Sub-titled "hip-hop as indigenous culture," the site is an excellent primer on how Aboriginal artists in Canada are re-interpreting and innovating hip-hop cultural forms as vehicles for "youth expression and creativity … and combin[ing] them with Aboriginal story, experience and aesthetics."
This concrete creativity takes many forms, from the obvious musical to the visual and the textual. As co-curator Tania Willard writes,
Medicine beats and ancestral rhymes fuel indigenous hip hop, art and expression. Culture and identity are in a constant state of flux; new forms created today are becoming the culture of our grandchildren — hybridized, infused and mixed with older 'traditions'. We continue to shift, grow and change. Whether the influences are hip hop or country music, the roots of the expression go back to cultural story, indigenous language, land and rights, and the spirit of our ancestors.
And this is by no means a movement restricted to Canada or even North America — Australia and New Zealand quickly come to mind as hot spots — so be sure to check back here for more sites documenting and distributing this increasingly global phenomenon.
[ Image via transmediale.de ]