Who is Indian Affairs helping in England?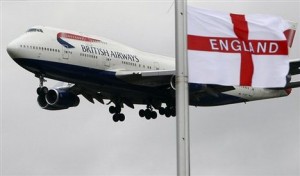 Who is Indian and Northern Affairs Canada helping in England? That's a darned good question. In fact, I'd like to know more after this little tidbit arrived in my email inbox from a helpful gnome, and another version arrived via my newsreader.
I've contacted Marci, the media contact listed at the bottom of the news release. I'd like to get copies of those "published reports" it refers to, but also find out whether her organization has identified any Indian Affairs bureaucrats by name, branch or program, and other details.
Stay tuned… same bat time, same bat channel!