Water expert quits Oil Sands panel, cites lack of Aboriginal members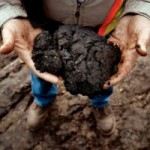 A few days ago, we discussed how the government of Alberta overlooked affected Aboriginal communities when deciding on the composition of an advisory panel charged with reviewing conflicting water-monitoring data from the province's Oil Sands.
I called it a stunning oversight at the time and it now appears I am not alone in thinking so. The Canadian Press now reports that water expert Helen Ingram has just resigned from that very same panel over "concerns about the lack of aboriginal representatives and how the panel would work." For its part, the province had this to say:
"We understand we can't have representations from every single group, but the idea is this group would go out and engage with First Nation groups within northeastern Alberta."
To see which groups are represented, check out the 12-, er, 11-member panel for yourself.