Canada to oversee Métis identity process?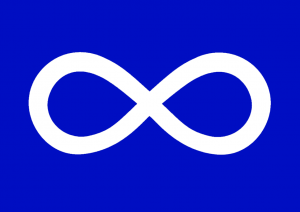 The Department of Indian & Northern Affairs Canada (INAC) seems poised to oversee the process of verifying Métis identity, at least according to a contract award notice on the government's tendering service website, MERX.
A branch of INAC, the Office of the Federal Interlocutor for Métis and Non-Status Indians has tentatively awarded a contract of between $50,000 to 100,000 for the "Development of a Verification Strategy for Métis Identification Systems" to the Ottawa-based Canadian Standards Association.
In the notice, INAC says it needs to
"develop a common standardized approach for assessing the quality and integrity of membership systems employed by the five affiliate organizations [and that a] major objective of this exercise is to identify a set of conditions, metrics and means of verifying those systems to a level which ensures a degree of confidence in those systems."
But a spokesperson for the Métis National Council (MNC) says the move comes as a surprise. The MNC rep added that they were never told about the contract or that INAC was even planning to oversee Métis identity systems.
The Council is the national voice for Métis governments in 5 provinces and territories. Those Métis governments are in charge of maintaining their own identification registries.