The Beat Goes On: the 2010 Aboriginal JUNO nominees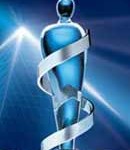 This week the annual JUNO Awards announced its list of nominees competing for honours as the best in Canadian music in 39 categories. As in any awards presentation on this scale, the subjective "best" label lies in the hands of a number of judges, and the JUNOs has 330 of them. We can argue until the bears come out of hibernation about the merits of awards like this — when artistic achievement and mainstream appeal go head to head — but I'll keep this to a snapshot of the nominees in the Aboriginal category.
Digging Roots
Heartfelt and powerful roots-rock, infused with a barrage of genres including blues, funk, and hip hop. We Are was my favourite album of 2009, so naturally I'm picking them as a lock to take home the JUNO. Raven and Shoshonna play their music with a commanding passion seen in few other bands out there today.
Lucie Idlout
She's been a staple on the Canadian Aboriginal music scene for much of the last decade and her latest album Swagger proves why. She can rock and she can serenade – skills that give her such an epic stage presence live. Her voice draws on the rich backbone of Inuit music, giving her a unique eclectic vocal dominance.
Inez
Inez could easily be the dark horse in this category. Sing Soul Girl captured the hearts of fans right across the country and won her four Aboriginal Peoples Choice Music Awards last fall. Today's Aboriginal musicians been known to showcase their diverse talent and appeal, and Inez totally embodies that. She mixes a lot of traditional music with contemporary R & B in songs that have garnered lots of radio play over the last few months.
Wayne Lavallee
If there are two genres of music Indians love, they are blues and country. You'll find lots of that on Trail of Tears, blended of course with traditional melodies and compositions that lean more towards folk. Lavallee's a very, very strong songwriter and that may fare well with JUNO judges.
Digawolf
Honestly, this is the nominee I am least familiar with, but from what I've heard of Distant Morning Star, he's a great guitarist with a knack for writing catchy hooks. There's a strong spiritual presence in his lyrics drawn from the apparently strong ties to his Dogrib roots in the Northwest Territories. Expect to hear lots more from him.
The winner will be announced at the awards ceremony in St. John's in April. For those who think an "Aboriginal" category marginalizes our artists, check out the "Ghetto-ization or Assimilation" episode of ReVision Quest.