Sihkos' Story, Part IV: Assiniboia Residential School
Jane Glennon (Woodland Cree), B.A., B.S.W., M.S.W., is a retired social worker, counsellor and teacher who currently lives in Prince Albert, SK. This is the fourth in her series of writings for MI about her time at residential school and beyond.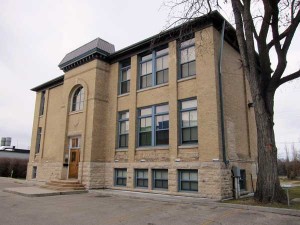 Upon my arrival in the Fall of 1958 at the Assiniboia Indian Residential High School in Winnipeg, it wouldn't be long before I once again found myself disappointed with the way things were run.
In my late teens by this point, I was a reluctant student. But the parish priest and my parents never wavered: both were still firm that I continue my education, so that I might fulfil the potential they saw in me. "You are smart, and learn quick," I'll always remember my mother saying. "You can become something and have a good life," she'd urge.
Speaking of potential, after my first two schools, I thought this experience might prove more modern and uplifting. But the same basic rules and regulations were in place at Assiniboia. There was one difference: the order to which the sisters belonged, namely, the Grey Nuns. Along with the Oblate Fathers, they administered the school, in co-operation with the federal government. There was even an Aboriginal nun. Some students related to her but, beyond being understanding and helpful in some areas, she couldn't really obtain any concessions for us. Yet more disappointment, I guess.
At Assiniboia, I was mostly preoccupied with trying to get good grades but at the same time got very homesick, even if I was now older. That sense of forced isolation from loved ones was one shared by many of my classmates. On the edge of this fenced yard where we all played baseball, my girl friends and I endlessly walked and reminisced about our homes or boyfriends. Many years later, I revisited those school grounds: the path we used to walk, week after week, was still visible.
There were times that I tried to act on my homesickness. Once, a couple of friends and I tried to run away. We didn't get very far, however: possessing neither the money nor the courage to venture into the big city, we soon turned back. Another time, me and a friend from my reserve missed home so much we protested by locking ourselves in the bathroom, refusing to go to class. Eventually, the principal came and talked us out of there by persuading us that it was important that we continue our education. Looking back, I'm thankful he did, as both my friend and I went on to make something of ourselves by following a learning path.
But now, school wasn't just about books for me: it was also about boys. Of course, at Assiniboia, having boyfriends consisted of smiling across the dining hall and waving. (Still, some may have stolen a little kiss or two in a forbidden part of the school now and then.)
Secret letters or notes were also a way of communicating young love. A relationship I had with a Cree boy at Assiniboia was memorable in part because love notes I'd written got snatched up somehow by a teacher. When I consequently got taken to the principal, I knew I had to think fast. Believing myself to be the rather convincing sort, I pleaded with the principal not to read my notes in front of the whole student body. It took some effort but, on the promise that I would never do such a thing ever again, I managed to succeed. Such theatrics over the foolish musings of a boy and girl caught up in innocent puppy love!
Not so loving was the rivalry between Cree students and our more numerous Saulteaux / Ojibway classmates. (At my previous schools, conflict between the Cree and Dene children was less obvious.) Tensions never really escalated beyond the verbal at Assiniboia: the only scars that came out of it were hurt egos. When those negative comments did come our way, we Crees retaliated by outsmarting our Ojibway counterparts through other channels, such as games or academics.
*    *   *
By spring time, some of the girls would literally count the days until we were headed home. After ten straight months of forced separation from our families, we were deeply relieved to rejoin them. The happiness I felt when the plane touched down and I could once again see the smiling faces of my waiting parents is something I'll never forget.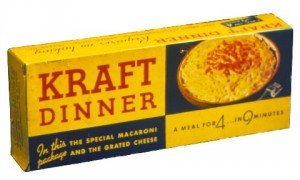 My mother would try to make a special meal to welcome us home. I remember one time she had cooked Kraft Dinner — not nearly so common then as it is now — attempting to stretch it so that we would all have some to enjoy. Simple as it was, to me the meal was fantastic. I understood that my parents did not have much, but they tried their best to let us know that we were special.
These all-too-short summer holidays over, I dreaded the idea of going back to school and being away from my family for so many months. It never got easier. One year, I hid under a big wooden bed to avoid going back. When the parish priest and the Indian Agent first came for me, they told my parents that I had lots of potential and shouldn't waste it. Then they said that it was against the law to hold back a school age child. Unable to win my parents over by persuasion, these officials turned to threats to make me go back.
*   *   *
Not all of my troubles were confined to the grounds of the residential school. In fact, what I am about to tell you took place while I was at home on holidays. It is the story of my first experience of sexual abuse.
That dreadful summer, I was about eleven years of age, maybe younger: I'm not entirely sure anymore. As we did every season, our family's tradition was to either go camping or head to my father's commercial fishing spot. Sometimes, this expedition would grow to include friends and extended family.
At night, we'd all share a tent: sleeping arrangements consisted of me being sandwiched by my parents on one side, a man (one I've decided not to name here) on the other. As the evening wore on, he must have moved closer and closer into the space I was sleeping. I cannot say exactly what happened next because I don't remember, but I do know with certainty that I had been sexually abused for, when I woke up, I was hurting and wet between my legs.
I was scared to tell my mother about it because I thought she would not believe me: this man was someone my mother liked very much. For the longest time, I was angry at her for not hearing anything while I was being abused. I even came to believe that she did hear something but chose to say nothing. However, reasoning that such a thing would be too horrible to do to one's young child, I let the notion drop.
While my mother was alive, I never had the courage to ask her about what took place. Making it worse was how this man subsequently tried to lay the blame on me for the abuse, ridiculing me and calling me names. I used to feel awful and mad but, again, did not have the courage to tell anyone about what he'd done to me.
As I got older, I tried to forget. I even prayed for my mother and this man, right up until their deaths. With professional help, I have slowly come to terms with what happened, to the point where I can now share my story with you today. I do so knowing there are more and more revelations of such abuse, with media reports revealing its prevalence among Aboriginal and non-Aboriginal families alike. I've also heard similar stories first-hand from people that I know well. And yet, due to a sense of shame and people's tendency to somehow lay the blame on themselves, no one reports this abuse, leaving them to carry around this misplaced guilt alone for years.
*   *   *
At around 14, I got a job working summers at a fish plant; my starting wage was eighty cents an hour. I was part of a crew whose task it was to pick lice-like worms out from fish fillets. We'd clean the fillets on a glass table that was lit from below so we could better make out the worms. Thinking back, I am sure the boss was breaking some sort of labour laws by hiring underage girls. However, because I was finally earning some money to help the family, I didn't ask questions.
After I left the Assiniboia Residential School, the parish priest made arrangements for me to join Assumption House, an organization that trained lay missionaries up north in The Pas, Manitoba. I must admit that was never my ambition. It's clear to me now that the priest had always wanted me to leave the reserve and, for him, this was a good reason for doing so.
When I got to Assumption House, I was shocked to learn that I in fact had been slated to finish my grade 11 and 12 at none other than Guy Hill Indian Residential School! It had since been renovated to accommodate high schoolers, and I was left no choice but to start classes at a place I thought I'd never set foot in again. Though the surroundings were familiar, the teaching staff came from a different order of nuns. I felt invisible to them. I also felt trapped as I revisited my memories all over again. Most of all, I felt profoundly alone.
Surrounded by nothing but white faces, I heard not a single word of kindness or encouragement from these nuns. Unable to stand this unkind, uncaring environment for more than a few months, I was done. Though I'm sure it disappointed a few people, I'd made up my mind: I would quit school and the missionary training in order to return home to my reserve.