IndieNDNs: Indigenous Indiegogo crowdfunding campaigns
I've written here before of the potential of Indigenous crowdfunding campaigns: today, I thought I'd do a quick scan of actual projects that people hope to fund through sites like Kickstarter and Indiegogo.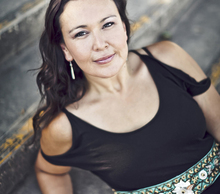 Leela Gilday is a long-standing Dene folk/roots singer/songwriter based in Yellowknife, NWT with three full-length, award-winning recordings to her name. Here's her pitch:
My campaign is to assist me in recording my fourth album, which I plan to do in February in Winnipeg, Manitoba. With the help of wonderful producer Murray Pulver, and my trusty bandmates, we hope to record 12 beautiful tracks that capture my songwriting and the beautiful vocal and instrumental arrangements. I plan to release this CD in the spring of 2014.
For a $1,000 contribution, you can take away her biggest 'perk,' a "solo acoustic house concert for you & 10 of your friends… anywhere within Canada." Categorized as a 'Flexible Funding' campaign (i.e., it will receive all funds raised even if it does not reach its goal), it closes February 6.
"Just Another Dead Indian: Phase 2" is a film-related crowdfunding call, one that builds on an earlier Indiegogo campaign for, you guessed it, Phase 1. The project is a feature-length docudrama that explores "the senseless deaths of 10 Aboriginal men in Canada over a span of 25 years." This time around, contributions would go toward the costs of a re-enactment scene, interviews and post-production, among other expenses. For just $160, you can see your name appear in the film's credits (plus other goodies). This Flexible Funding campaigns end January 9. The clock is ticking!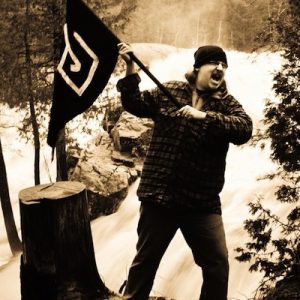 Clayton Windatt is a Métis curator, visual/media artist and arts administrator based out of North Bay, Ontario, and his campaign is simply entitled "Help Clayton buy a Panono Camera." It's a crazy cool-looking panoramic camera ball that he pledges to use "for the powers of awesome and share a lot of great moments with the world. ART MOMENTS!" Note that Clayton's set up what's known as a Fixed Funding drive, so he only receives funds if a minimum $600 is raised by the fast-approaching deadline of January 12. Otherwise, he gets nada.
The Tar Sands Speakers Tour hopes you'll cover some of the costs associated with transporting First Nations activists Crystal Lameman (left) and Eriel Deranger across the US states of New Hampshire, Vermont, Massachusetts and Maine. (The Tour will also feature the images of National Geographic Photographer Garth Lenz.) They will share "stories of the environmental and human costs of tar sands extraction… [including] Mikisew Cree, Beaver Lake Cree, and Athabasca Chipewyan First Nations." Its deadline is January 11.
Meanwhile, the StartSomeGood website is hosting a campaign aimed at supporting the health-related work of The Western Desert Nganampa Walytja Palyantjaku Tjutaku Aboriginal Corporation (WDNWPT) in Western Australia. They hope to get help with the cost of acquiring a dialysis chair for the very remote community of Kiwirrkurra. Among the higher value pledge rewards up for grabs, some bush medicine products prepared right in the community. Their campaign closes January 30.