Sewing a shirt on a button: The pseudoarchaeology of 1491 (Pt. 1)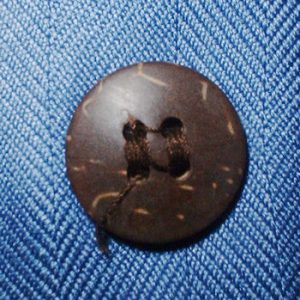 The following guest contribution is but the latest in a series of back-and-forth posts first inspired by mediaINDIGENA's Niigonwedom Sinclair and his review of Disrobing the Aboriginal Industry: The Deception Behind Indigenous Cultural Preservation.
The review prompted a rebuttal by one of Disrobing's co-authors, Dr. Frances Widdowson. In her piece, Widdowson criticized Sinclair's citation of Charles C. Mann's 1491: New Revelations of the Americas Before Columbus. Mann subsequently responded. What follows here constitutes the first of Widdowson's two-part counter-response to Mann. (Note: footnotes may be found at the conclusion of this post.)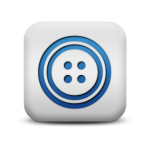 In my response to Niigonwedom Sinclair's review of Disrobing, I questioned Sinclair's use of Charles C. Mann's 1491 as a source. My discussion of Mann, unfortunately, was not based on an in-depth examination of his work, or the evidence that Mann used to support his assertions. There is also an error in my statement that "Mann's speculations with respect to Cahokia are exclusively based on the existence of large mounds of earth." The word "exclusively" is too categorical a term, and "largely" would have been a better description.  Finally, my poetic reference to Mann's "flights of imagination" was not meant to imply that Mann "made this stuff up."  As will be discussed in further detail below, it refers to Mann's tendency to "sew a shirt on a button" – that is, to make highly speculative and improbable claims on the basis of very scant archaeological evidence.
The cursory character of my rebuttal provoked some justified critical comments from Mann himself, as well as a few readers of mediaINDIGENA.  It is encouraging to see such criticisms being put forward, as it indicates that there is a certain amount of interest, amongst those who study aboriginal-non-aboriginal relations, in attempting to come to a universal understanding of what happened historically.  Mann and mediaINDIGENA readers are not employing pervasive postmodern Native Studies arguments about culturally relative indigenous "ways of knowing"; they are maintaining that 1491's version of history is universally applicable, and therefore it should be accepted by everyone (including "westerners" like me).
If readers are intellectually honest in their quest for knowledge, however, they should be wary of being predisposed to uncritically accept views that they want to believe.  A few comments in support of Mann's rebuttal, for example, indicate that some have an emotional stake in the arguments being put forward in 1491. Why should people care one way or another what Cahokia was like between 950 and 1250 A.D.? The population, dwellings, modes of transport, etc., that existed in the American Bottom one thousand years ago is a scientific question, and one's conception of this society should flow from the evidence that is available (largely from archaeological findings).
Many people today, especially those in the Native Studies field, however, are predisposed to accept Mann's ideas because they challenge the theory of cultural evolution. They are enthusiastic supporters of Mann's view that "the complexity of a society's technology has little to do with its level of social complexity." [1]  They do not see the absence of technology such as the plough, the wheel, draught animals and metallurgy (i.e., the extraction of minerals from their ores) as constraining the level of social development in the Americas before contact, and, like Mann, they would argue that the size and sophistication of these cultures are much greater than was previously thought. [2]
They would applaud Mann's comparison of prehistoric Stone Age American societies with Iron Age civilizations such as Ancient Greece, [3] the cultures of European colonists [4] and even societies existing today. [5]  Mann's contention that Cahokia would be considered a "civilization" if its "ruins" were found "anywhere else in the world" [6] would be appreciated by those attempting to assert that all cultures across time and space are equally evolved, just "different."
There is a tendency to state that all aboriginal societies in the Americas were civilizations because otherwise they could be logically assumed to be "uncivilized." [7] But such comparisons ignore the technological basis of the classifications that have been developed in archaeology over the last hundred and fifty years (the three-age system).
Occasionally, one sees higher population densities than would be expected given the level of technology, due to particularly fertile environments, but monument building would have been less developed due to technological deficits.  In the case of Cahokia, for example, one has to consider the technology that existed and how the society being examined could have produced the food it would have required to sustain itself, while at the same time having the manpower to build the "ruins" of this "civilization" that Mann claims existed. [8]
How would it have created the agricultural surplus necessary to free up the people required for mound building, palisade erection (consisting of 20,000 logs that had to be constantly replaced), the construction of thousands of red waddle and daub houses with red, yellow or black plaster floors and peaked, hipped or gabled roofs, and the deliberate cutting, filling and leveling of a fifty-acre plaza, as well as building and servicing boats regularly traveling thousands of miles and thus filling a "busy port"?
In another section of 1491, Mann himself recognizes a technological deficit in discussing the problem of using stone axes to fell trees.  He refers to the research of Robert L. Carneiro, who found that it took 115 hours to fell a single tree with a stone axe when a steel axe required less than three hours. [9]
Mann even has the audacity to compare the size of Cahokia to the city of London, England. [10]  But numerous monuments in London in 950-1250 AD are known to have existed at this time — the London Bridge, the Tower of London, Westminster Abbey, and Saint Paul's Cathedral, to name a few [11] — testifying to its dense population.  This differs from the "ruins" (i.e., building remnants) in Cahokia, which exist only on the basis of questionable inferences by Cahokianists and "artist's reconstructions." [12]
It also has been shown that the density of the population in London was due to advances in field agriculture that occurred in England, as well as Iron Age technological developments. [13]  Furthermore, there are extensive written records of the development of trade, legal systems, institutions of governance, and education.  Since a written alphabetic language existed, schools were involved in teaching grammar, rhetoric and logic, as well as examining the translated works of Euclid, Ptolemy, Galen, Hippocrates and Aristotle. [14]
It is important to stress that the city of London was very different from the outlying villages.  These villages contained about 300 people in the 13th Century and "small houses clustered around the great stone church, its narrow streets radiating from the village green, its mill, its alehouse, and perhaps a manor house".  Each house had a garden and open fields stretched into the distance. [15]  This indicates that huge differences existed between the town and the countryside in the development of Old World civilizations.
Rather than comparing Cahokia with London, a much better parallel would have been the megalithic cultures in Malta, Portugal, Denmark and England.  The huts of Skara Brae, a Neolithic village in the Orkney Islands that existed over 3,000 years ago, would also provide a fruitful comparison (although this culture also incorporated stone into its dwellings, not just wood, soil, and dried grasses/reeds/leaves).  Many megalithic cultures piled earth in a round mound over burials with grave goods. [16]  Although these societies had relatively equivalent technology to Cahokia in their early stages, they underwent profound changes in 1400 BCE in conjunction with developments in bronze metallurgy that would have made them more productive.
Although an investigation of the similarities and differences between early European Neolithic cultures and those that existed in the American Bottom would appears to be more logical than attempting to draw correlations with the much larger, technologically advanced, and economically productive city of London in 950-1250 AD, such comparisons are avoided by Mann.  This is because 1491 is influenced by a political agenda that is common in Native Studies — denying the developmental gap that existed between aboriginal and European societies before contact. As such, Mann is more of an advocate than a scientist, which leads him to be a purveyor of what Garrett G. Fagan has referred to as "pseudoarchaeology."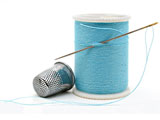 Pseudeoarchaeology, according to Fagan, differs from scientific archaeology in that it selects evidence to support a preconceived conclusion.  As a result, the pseudoarchaeologist constructs "a jerry-built scaffold of possibilities reflecting what the speculator thinks the past should look like, rather than a solidly evidenced reconstruction of what it may actually have looked like." [17] Although generally this trend is found in books written for the public, like 1491, professional academics can also be susceptible to this tendency when "egos, ideologies, or other personal beliefs get in the way of their commitment to honest inquiry." [18]
Fagan outlines a number of characteristics of pseudoarchaeology that can help to identify it, including the "appeal to academic authority," making "huge claims" that findings are "spectacular and history-altering," "vague definitions," "selective and/or distorted presentation," and recounting legends and myths "as accurate accounts of historical events." [19]
Fagan also points out a number of rhetorical strategies used by pseudoarchaeologists.  The most significant is when "suggestions are raised as possibilities in one place and resurrected later as established facts." As Fagan points out, "pseudoarchaeology begins with a known quantity and stretches it into the unlikely to conclude the implausible.  What is conceivable trumps what is demonstrable." [20]
N.C. Flemming makes a similar point when he notes that "pseudo-writings repeatedly rely for their effect on the assertion that 'A could be so, and, if this is accepted, B could be true also.'  The alternatives are not checked, and the concepts of greater probability, greatest logical simplicity, or greatest elegance are not even considered.  The probability that the first proposition 'A' could actually occur (or be wrong) is not estimated." [21]
All of these indicators of pseudoarchaeology can be seen in varying degrees in 1491.  More distressingly, some of these characteristics are also present in a number of the archaeological sources Mann uses — especially the works of Timothy R. Pauketat (Cahokia: Ancient America's Great City on the Mississippi), Melvin L. Fowler (The Cahokia Atlas), William I. Woods' unpublished papers (as cited by Mann), and the book Envisioning Cahokia by Rinita Dalan et al.. Particularly noticeable in these works is the "exaggerated and persuasive nature" of the pseudoarchaeological language used, in contrast to scientific writing that values "a deadpan factual presentation with the highest degree of simplicity and clarity." [22]
With these concerns about the possibility of pseudoarchaeology noted, I am now in a position to investigate Mann's claims about Cahokia in detail, an investigation to which I will turn in part two.
FOOTNOTES
1.    Charles C. Mann, 1491: New Revelations of the Americas Before Columbus (NY: Vintage Books, 2006), p. 250
2.    Mann, p. 379.
3.    Mann, pp. 134-5.
4.    Mann, pp. 63-4; 137.  Mann maintains that "indigenous peoples in New England were not technologically inferior to the British" at the time of contact and compares Mexica (often called Aztec) philosophy to "the Vienna Circle and the French philosophes and the Taisho-period Kyoto School."  He supports his idea about the technological advancement in New England with arguments that guns were less effective than Indian bows and arrows, moccasins "were more comfortable and waterproof" than European boots, and "birchbark canoes were faster and more maneuverable than any small European boat." But the societies that the British colonists had evolved out of already had developed all this technology (i.e., bows and arrows, canoes, slippers, etc.) thousands of years earlier. Why would they have replaced bows and arrows with guns or developed sailing ships if there was no survival advantage for doing so?  And while the British had the technology to make bows and arrows and canoes if they so wished, Indians did not have the know-how to manufacture a gun or a sailing ship.
5.    Mann, p 42.  He maintains, for example, that pre-contact Indians in New England were "like affluent snowbirds alternating between Manhattan and Miami."
6.    Mann, p. 390.
7.    The opposition to calling societies uncivilized, in fact, is noted by Mann.  Mann, p. 390.
8.    Mann, p. 390.
9.    Mann, p. 335.
10.    Mann, p. 291.
11.    Felix Barker and Peter Jackson, London: 2000 Years of a City and Its People (New York: MacMillan Publishing Company, 1974), p. 20.
12.    For particularly speculative "artist's reconstructions" see Rinita A. Dalan, et al., Envisioning Cahokia: A Landscape Perspective (DeKalb: Northern Illinois University Press, 2003), pp.72-76.  In these reconstructions, not only are the villages drawn, whole scenes of village life are imagined.
13.    Clayton Roberts et al., A History of England, Volume I (New Jersey: Prentice Hall, 2002), pp. 93-98.
14.    Barker and Jackson, pp. 15-22; and Roberts et al., pp. 77-113.
15.    Roberts et al., p. 126
16.    Roberts et al., pp. 8-9.
17.    Garrett G. Fagan, "Diagnosing pseudoarchaeology," in Garrett G. Fagan (ed.), Archaeological Fantasies (New York: Routledge, 2006), p. 43.
18.    Fagan, p. 29.
19.    Fagan, pp. 29-37.
20.    Fagan, pp. 41, 43.
21.    N.C. Flemming, "The attraction of non-rational archaeological hypotheses," in Fagan (ed), Archaeological Fantasies, p. 61.
22.    Flemming, p. 52.
[ Second button image via icons.mysitemyway.com ; needle and thread via berninahamilton.co.nz ]