Saskatchewan First Nation's novel solution to welfare: organic veggies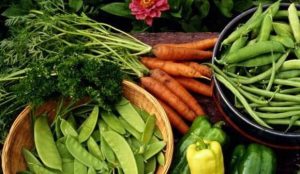 Just an amazing, all-around awesome story out of the Muskoday First Nation in Saskatchewan, courtesy of The Star-Phoenix. The article details efforts by the community, in partnership with Heifer International Canada, to pursue "Indigenous organic gardening, agroecology and organic food entrepreneurship" via the Muskoday Organic Growers Co-op.
According to the Star-Phoenix, the Co-op's roots (no pun intended) date back to a 1999 initiative that used "training grants to hire every employable welfare recipient in the community to work on [a potato] farm for six months." So successful was the project that "only five per cent of these people went back on welfare," according to Joe Munroe, Heifer's First Nations field co-ordinator and Muskoday resident.
As the article goes on to explain, that early success went nowhere, a false start that the Co-op now seems poised to overcome; in fact, they've added even more veggies into the mix.
What a great story: a win-win for everyone in my books. For more on the Co-op, check out these articles from paNow.com and the Prince Albert Daily Herald.