Aboriginal snow sculptors to represent Canada at world championships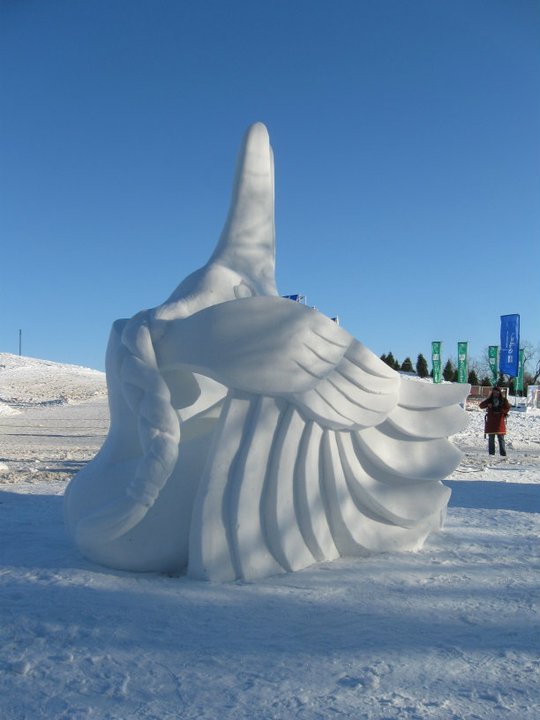 Northern News Services reports that a team of First Nations artists recently took first place at this year's Carnaval de Québec snow sculpting competition with their 13-foot tall depiction of a raven transforming into a woman.
The win means the crew — composed of Randy Sibbeston, Dewy Smith and Dylan Smith — will go on to represent Canada at next year's international competition, which will also take place in Quebec.
Congrats to the team for their beautiful creation!
[ Image courtesy of Cindy Crawford ]