INTERVIEW: Amnesty International rates Canada on International World's Indigenous Peoples Day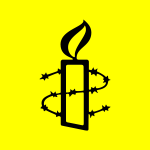 Quickly thought I'd share yesterday's Aug. 9 interview I conducted on UN Live with Craig Benjamin, Indigenous rights campaigner with Amnesty International Canada, on account of that day being International Day of the World's Indigenous Peoples.
I invited Craig on to evaluate the present social, economic, political and ecological state of affairs for Indigenous people in the Americas, not least right here in Canada. Listen in and tell me what you think of his analysis.