Indigenous film directors screening at this year's TIFF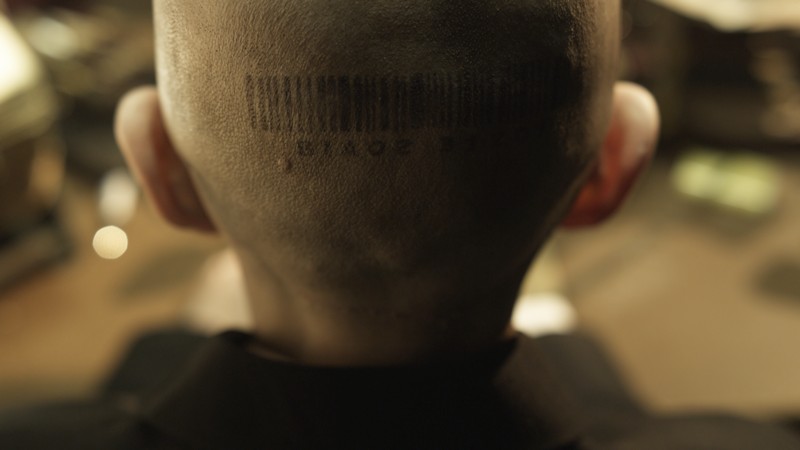 As promised, here are all the Indigenous artists screening at this year's Toronto International Film Festival (TIFF), which gets underway Thursday, Sept. 9 and runs for a total of 11 days. Non-Torontonians should look for these movies down the road at an Indigenous film festival near you, if not a mainstream theatre. Each film title link will take you to the TIFF site, where time, dates and venues are listed.
File Under Miscellaneous marks Mi'kmaq director Jeff Barnaby's second appearance at TIFF, with fellow Mi'kmaq Glen Gould once again serving as lead actor. Inspired by the Pablo Neruda poem "Walking Around," this short film follows one spiritually exhausted and assimilated native man as he visits "a dystopian clinic."
Wapawekka, by La Ronge, SK-born director Danis Goulet, chronicles a father and son's final visit to the family cottage, exposing a generation gap that cuts across along cultural and geographical lines.
Matariki, a first-time feature by Maori director Michael Bennett, explores the colliding problems and fears of 8 people and five intersecting stories, taking the audience into "the gritty shadows of a crime in-progress, the harsh neon of a hospital room and the soft intimate lamplight of a lover's bed." (Learn more on the film's website.)
Finally, making back-to-back appearances at TIFF, Algonquin director Caroline Monnet will screen her short Warchild, in which a young man reflects on his troubled past and hopeful future during "a solitary portage between the barren wilderness and a desolate city."
There are also films featuring Indigenous peoples or themes as explored by non-Indigenous directors:
The short film, The Closer You Get to Canada (dir. John Bolton, Canada), is the "darkly comic story [of] "two old friends trapped in a futuristic American seniors' residence [who] try to escape to Canada." It's adapted from a story by Cherokee author Thomas King and stars Gordon Tootoosis.
The feature-length work Even the Rain / Tambien la lluvia (dir. Iciar Bollain, Spain) tells a story within a story: a film crew arrives in Cochabamba, Bolivia set to make a movie about Colombus' voyage to the New World and the subjugation of Indigenous peoples, but are soon caught up in city-wide protests against the privatization of water. As fact and fiction blur, Even the Rain draws subtle parallels between past and present exploitation of Latin America.
Meek's Cutoff (dir. Kelly Reichardt, USA) depicts a wagon team of three families traversing the Oregon Trail in 1845 who become lost. Suffering hunger, thirst and fear, their encounter with a local Native man (played by actor/stuntman Rod Rondeaux) forces them to reassess everything they thought they knew about his people.
In Tracker (dir. Ian Sharp, Britain), an ex-Boer war guerrilla in 1902 New Zealand is sent out to bring back a Maori man (played by Temeura Morrison of Once Were Warriors and Star Wars prequels fame) wrongly accused of killing a British soldier.
Other films that might resonate with Indigenous-oriented audiences include Marimbas from Hell / Las Marimbas del Infierno (farcical tale of traditional Guatemalan instrument's jarring re-invention) and Amigo (one village's experience during the early 1900s US occupation of Philippines) by the ever-excellent John Sayles.
[ Still from File Under Miscellaneous via twitchfilm.net ]