AUDIO: First Nations students underfunded; Winnipeg mayoral race's silence on Aboriginal issues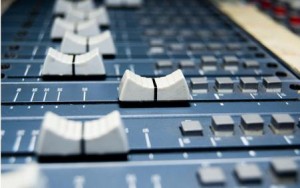 Behold the latest mediaINDIGENA segment on STREETZ 104.7 FM, which is originally broadcast live every Tuesday at noon central, 1 pm eastern, on-air and on-line.

This week, Rick Harp and THE WORD host Lady V discussed the growing funding gap for First Nations post-secondary students, and, why Winnipeg's mayoral race had been silent (to date, anyway) on Aboriginal issues.

MI on STREETZ: Sept. 7, 2010

[audio:https://mediaindigena.com/wp-content/uploads/2010/09/MI-StreetzFM-Sept-7-10.mp3|titles=MI-StreetzFM-Sept-7-10]

POST-SCRIPT: Besides being oddly and annoyingly hyper on last week's segment, I mistakenly quipped (@ 8:59) that incumbent mayoral candidate Sam Katz promised "77 new cops" if re-elected, when in fact it would be 77 new positions overall including 58 new police officers. The other 19 positions would additionally staff the city's 911 call centre. I regret the error.