In the midst of 'truth' and 'reconciliation,' Canada fails to bring child abusers to justice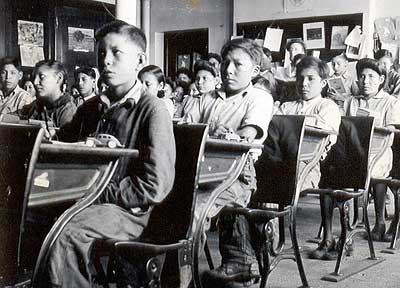 Alois Brunner, Dr. Aribert Heim, Ivan Demjanjuk — names of but a few of the most wanted war criminals named by the Simon Wiesenthal Center, a Los Angeles-based human rights advocacy group and well-known Nazi-hunting organization.
According to the CBC, just this week, former Nazi death camp guard Samuel Kunz (3rd most wanted on the list) was charged in the deaths of 430,000 Jews.
And he's not alone. Nearly 70 years after the Holocaust, perpetrators are still being hunted, arrested, charged and convicted for their crimes.
Canada would do well to emulate such persistence in bringing perpetrators to justice. That's because it too harbours individuals complicit in genocide, specifically, Article 2(e) of the 1948 Convention on the Prevention and Punishment of the Crime of Genocide: "Forcibly transferring children of [one] group to another group," with intent to "destroy, in whole or in part," another national, ethnical, racial or religious group.
Such forcible transfer was what Canada's Indian residential school system was all about. Operated over a 130-year span, the schools officially ended only in 1996. Thousands upon thousands of Aboriginal children were physically taken from their families and placed in church- and government-run schools, where many suffered the additional trauma and indignity of sexual and physical abuse. Some never returned home.
The federal government and some churches have since apologized for their roles in operating these schools and in 2007, survivors of the schools began to receive financial compensation.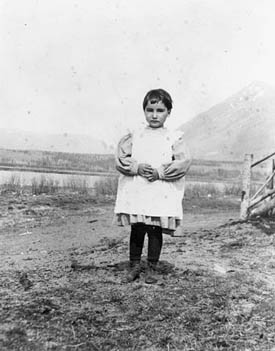 But compensation is one thing: justice is quite another.
A handful of former employees of Indian residential schools have since been charged and sentenced for their wrong-doings, but what of the potentially hundreds of criminal acts committed by priests, nuns, dormitory supervisors, teachers, janitors or other school staff? Why do their deeds still go unpunished?
At the first hearings of the Truth and Reconciliation Commission — meant to examine the residential school legacy — survivors who testified publicly were told not to name their abusers or they would be asked to leave.
Seven decades after the Holocaust, Nazis are still being hunted. Why are abusers at Indian residential schools allowed to live out their days in peace?
Martha Troian (Lac Seul Ojibway) is an Ottawa-based journalist.  This is her second contribution to mediaINDIGENA.
[ Top image via rememberingthechildren.ca; bottom via wherearethechildren.ca ]