Has Ontario court ruling made life safer or riskier for Aboriginal sex workers?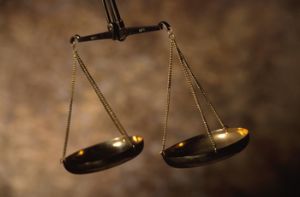 A potentially divisive debate is underway among women's advocates after a provincial court recently struck down some of the laws restricting prostitution in Canada. And as the Toronto Star's Antonia Zerbisias writes, "even Aboriginal women's groups have clashed, not only with mainstream feminist activists but also with each other."
On Sept. 28, 2010, in the case of Bedford v. Canada, Justice Susan Himel of the Ontario Superior Court declared three sections of the Criminal Code unconstitutional (summarized here by Zerbisias):
Section 210, which prohibits maintaining, owning or being an "inmate" of a "common bawdy-house." As a result, brothels will not be illegal.
Section 212(1)(j), which affects those living "wholly or in part on the avails of prostitution of another person." With this struck down, prostitutes are able to support dependents.
Section 213(1)(c), best known as the "communicating law," which prevents street prostitutes from screening clients before putting themselves at risk.
In a joint statement released the day after the decision by the Aboriginal Women's Action Network (AWAN) together with Asian Women Coalition Ending Prostitution and South Asian Women Against Male Violence, the authors asserted that the Ontario Court "abandons Aboriginal women and women of colour to pimps."
Jeannette Corbiere Lavell is the President of the Native Women's Association of Canada. In a statement released by NWAC, she says
"The decision itself acknowledges systemic injustice but nowhere mentions the overrepresentation of Aboriginal women in the sex industry. This decision glosses over the fact that Aboriginal women, women in low income situations, those suffering from mental health and addictions issues are working in prostitution because of systemic racism and classism, as well as a fundamental power imbalance and issues of inequality, which is at the root of prostitution."
But there have been Aboriginal voices raised in support of Justice Himel's decision, most notably, the Native Youth Sexual Health Network. In a press release, the Network says that, while it agrees with NWAC that the Ontario judgment fails to address inequality and racism facing Aboriginal women, the ruling still "has the potential to actually mean less violence" for those women:
If sex workers are able to live off of the money they earn, they may be able to afford shelter, better provide for their families, or be able to hire someone else, such as a driver, as protection. If they are able to openly communicate about sex work, they may be able to negotiate safer working conditions (such as condom use) with a client or report violence without fear of being arrested. If keeping a bawdy-house is no longer illegal, then sex workers may have access to indoor working conditions, decreasing the chances of street-based violence. If police are given less opportunity to arrest people on the basis of these laws, it means less Indigenous people that are incarcerated because of sex work.
It seems pretty clear this is ultimately headed for the Supreme Court of Canada. But even they won't necessarily end this debate, just as laws against prostitution have so far failed to end the practice.
Former sex trade workers (itself a contentious term in some circles) have taken passionate and compelling stands for and against the Himel decision, complicating matters further. And, to be perfectly honest, I'm currently on the fence over this one, as I try to wade through the claims and counterclaims made in the name of Aboriginal women (and some men) on this issue.
What about you? Have you made your mind up on this? In your opinion, has this Ontario court ruling made life safer or riskier for Aboriginal sex workers? I encourage you to share below.