MI "Live on Location" Oct 20-24 @ imagineNATIVE 2010
Well, if it wasn't already obvious by the massive banner atop our website, MEDIA INDIGENA is pleased to officially announce its Media Sponsorship of the 2010 imagineNATIVE Film + Media Arts Festival, taking place this Wed. Oct. 20 through Sun. Oct 24 in Toronto, Ontario, Canada.
As one of many proud sponsors of this world-class event, MEDIA INDIGENA will bring you daily, on-the-ground coverage of the festival in a variety of media. From reviews of must-see movies to pre-/post-screening interviews with artists and actors, it'll be the next best thing to being there! From Opening Night onward, check in all day, every day of the festival for "live" hits transmitted from imagineNATIVE venues across town, plus other audio-visual event highlights.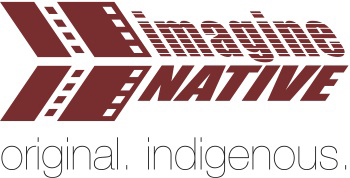 We're also encouraging Twitter users to post their comments throughout the fest using the hashtag #imgN8V, to be continuously 'tweetcasted' in a special section on our site. [Note: the tweetcast is now up: check the top right-hand corner, just below the area of the MEDIA INDIGENA logo.]
Text-ophiles can also subscribe to our Twitter feed (http://twitter.com/mediaindigena) just by texting the phrase "follow mediaINDIGENA" (remove quotes) to 21212, and you'll be among the first to know when another festival update has gone up on our site. This way, you can receive updates via your cellphone!
Looking forward to seeing you — and you seeing us — at imagineNATIVE 2010 !