Federal contest between Aboriginal candidates would see rare rivalry in Canadian politics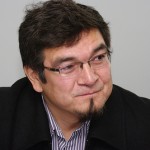 Tim Powers of The Globe reports today that the Conservative candidate for the federal riding of Labrador "will likely be Peter Penashue," a seat he'll have to wrest from Liberal incumbent Todd Russell.
While obviously more common within Indigenous communities, this Aboriginal-vs.-Aboriginal contest is a relative rarity in federal Canadian political circles.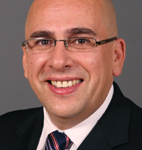 Powers opines that the former head of the Innu Nation of Labrador faces "a huge uphill battle" in trying to unseat Russell, as "Labrador has only elected a Conservative once since Confederation."
That said, Powers speculates, "maybe the electorate in the Labrador riding will punish Mr. Russell for his opposition to the Lower Churchill project … [which] the Innu of Labrador support." The columnist also claims Penashue was helpful in achieving the Innu's recent land-claim settlement (yet to be ratified by its members).
Are there any other brown-on-brown battles shaping up this election that you're aware of? Send 'em MI's way.
UPDATE: Thanks to Tim Fontaine's excellent breakdown of the (thus far) 25 Aboriginal candidates running for the 4 national parties (and none for the Bloc Québécois), we now know that five federal races feature more than one Indigenous candidate. In fact (as Pundits' Guide also commented here), one northern Saskatchewan riding is particularly remarkable in this regard: there, all four candidates are Indigenous, including the incumbent.