Tracking the Cross-Canada Cuts to Aboriginal Affairs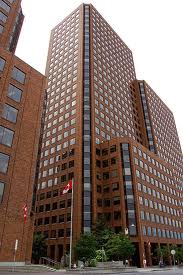 Media reports indicate that hundreds of employees with Aboriginal Affairs and Northern Development Canada (née Indian Affairs) have recently received letters telling them that their jobs could be "affected" as part of a larger wave of federal budget cuts seeking to eliminate just over 19,000 public sector jobs by 2015.
Based on "figures released by public-sector unions," CBC provisionally reports that 619 people at Aboriginal Affairs now know that they could be affected (i.e., targeted for possible elimination) once the dust finally settles. For a sense of how these numbers could/will break down by region, I've begun compiling an assemblage of the bits and pieces flowing over the web (to be updated as further and firmer details emerge). Here's what dribbled out so far in terms of regional specifics:
CBC News North reports a total of 17 AANDC jobs to be cut in Iqaluit, out of "a total of about 85-90 people working at that office … [or] 20 per cent," says a union official
in British Columbia, "75 public servants at the Ministry of Aboriginal Affairs received 75 notices," according to figures provided by the Public Service Alliance of Canada to TimesColonist.com
Apparently, it could have been worse. According to APTN National News, some observers feared much deeper cuts: "In all, Aboriginal Affairs received a cut of only 2.7% of funding, compared to the 5% or 10% that was expected." The Nation, meanwhile, reports an "average reduction of 6.9% across all other government departments."
To try and put these AANDC staff cuts in perspective, I did a quick and dirty web search to find out just how many people work at Aboriginal Affairs as a whole, but, after some time spent trying to navigate the less than helpful websites of AANDC and Treasury Board, came away empty-handed. The only source of readily available data I did find — a site championing Aboriginal Affairs HQ as one of the National Capital Region's Top Employers for 2012 — listed the total number of "full-time employees" at AANDC as 5,480.
But there's more to federal funding for Aboriginal peoples than that which emanates through Aboriginal Affairs, and there too cutbacks will have an impact.
Cases in point: the recent withdrawl of support for Indigenous-specific health programs, including a wholesale cut to the core operational budget of the National Aboriginal Health Organization, as well the elimination of the First Nations Statistical Institute and the National Centre for First Nations Governance; in all cases, cuts were made with no clear indications as to what or who would replace these efforts in their respective areas of expertise.
As well, one shouldn't forget the fact that, as Treasury Board notes, AANDC is but "one of 34 federal departments and agencies delivering Aboriginal and northern programs and services." So to the extent that other departments/services of relevance to Aboriginal people (e.g. Parks Canada, Environment Canada) will feel the impact of these federal budgetary cuts, their collective or aggregate effects on Aboriginal people — "collateral damage," in the words of one scribe; an "attack" on Aboriginal "policy capacity" according to others — is arguably that much greater, a cumulative computation that will have to wait until another day.