Throne Speech Pledges "Steps to Endorse" UN Declaration on Indigenous Rights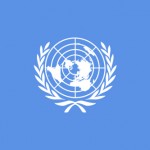 Well, that was certainly unexpected..
In her much anticipated Speech from the Throne, Canada's Governor General Michaelle Jean stated the following:
"We are a country with an Aboriginal heritage. A growing number of states have given qualified recognition to the United Nations Declaration on the Rights of Indigenous Peoples. Our Government will take steps to endorse this aspirational document in a manner fully consistent with Canada's Constitution and laws."
There were also a few blurbs about Sisters in Spirit, which I can only assume means good news for the project's creator, NWAC.  But I could be very wrong…
Read on, the full speech is available here.
UPDATE: The Assembly of First Nations (AFN) and Inuit Tapiriit Kanatami (ITK) have both responded to the Federal Government's pledge-to-take-steps-to-think-about-maybe-if-the-timing-is-right endorsement of the UN Declaration (ok, maybe it's not THAT vague).