Residential School Money: Has It Helped Survivors Heal?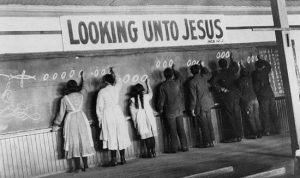 The Aboriginal Healing Foundation (AHF) has just released The Indian Residential Schools Settlement Agreement's Common Experience Payment and Healing: A Qualitative Study Exploring Impacts on Recipients. (PDF of study available here.)
The Common Experience Payment (CEP) is a component of the Indian Residential Schools Settlement Agreement and is intended to monetarily recognize and compensate the experiences of former Residential School students.
The study — a follow-up to the 2007 AHF report, Lump Sum Compensation Payments Research Project — builds upon 281 interviews with First Nations, Inuit, and Métis Residential School Survivors. (Full disclosure: my mother and my friend Rick Harp co-authored the Lump Sum report.) Its aims were two-fold: to understand the impact of CEP on individual healing, and, to find out the roles of support services for CEP applicants.
I'd like to highlight one of the findings about the CEP related to healing:
[M]ost participants saw no connection between money and healing. No amount of compensation could repay the language and cultural losses incurred from a residential school system that lasted for 150 years and involved generations of Aboriginal children. Hence, for about half of the Survivors in the study, compensation made no difference to their well-being.
As well, another major conclusion of the study was that the application process triggered reactions ranging from "discomfort and a sense of loneliness to feelings of panic and pain leading to depression and self-destructive harm, including addictive behaviours and suicidal tendencies." For these reasons, there was the expressed need for supports and services for those going through the CEP process.
This paper is one of many in a series of valuable AHF research publications that I'd recommend people read, and I was saddened to learn that federal funding for the AHF came to an end as of March 31, 2010.
[Image via wherearethechildren.ca]