"No longer. No further. No more."
Elouise Cobell
(Yellow Bird Woman)
Nov. 5, 1945—Oct. 16, 2011
*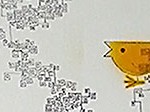 I was picking grapes in the Annapolis Valley when, at 65 years of age, Elouise Cobell died in Montana due to complications from cancer. The news didn't reach me out on the south slope of the so-called "North Mountain."
Cobell's funeral was held on October 23. You'll remember her from the stories MEDIA INDIGENA posted about her last year. Or maybe you never heard about her until now.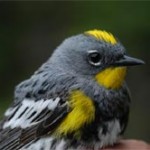 Plenty of people who knew and admired Cobell — some described her line-in-the-sand stand with government as "no longer, no further, no more" — sent letters of condolence remembering her. The tributes poured in from far and wide. From U.S. President Barack Obama. From a teacher on the Nez Perce reservation in Idaho. From representatives of the Cherokee and Choctaw Nations. The Seminole in Florida. The Navajo. The Oglala Sioux. Them and dozens more, regular folk and dignitaries alike.
Their thoughts ran something along the lines of this message from Jackie Trotchie, a friend of Cobell's and a native rights advocate in Montana:

"Elouise will always be remembered by me as a woman who fought the battle many of us didn't know how to fight, and she did it with integrity despite the bullets to her chest and the arrows in her back. She will be remembered as the one and only modern-day female warrior who honored all those individual land owners who passed before her."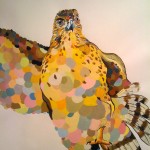 Elouise Cobell was born Inokesquetee saki ('Yellow Bird Woman') on a Blackfeet reservation in Montana. She grew up without electricity and ended up winning the largest government class action settlement in U.S. history.
Her fight was over government mismanagement of Indian trust fund money. She started by pursuing $176 billion, ended up pushing for a compromise of $27.5, ultimately settling for $3.4 billion dollars. Despite her win, the money hasn't been handed down because yet another appeal has delayed things.
Cobell's fight for justice went on for 16 years. Her spirit will endure forever.