Australia film 'Mad Bastards' set to debut at Sundance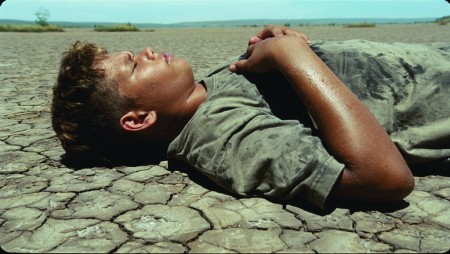 According to the Inside Film website, Australia feature film 'Mad Bastards' will make its U.S. premiere at this year's Sundance film festival on Jan. 18.
Directed by first-timer Brendan Fletcher (a self-described "white guy from Sydney"), the movie was shot on location in Western Australia with the strong involvement of local Aboriginal people, including a number of the actors.  It's one of 13 movies programmed under Sundance's World Cinema Dramatic Competition. Here is the supplied synopsis:
TJ is a hard-edged Aboriginal man who's sick of scraping out an existence in the city. He travels to the tiny frontier town of Five Rivers in search of his son. Upon his arrival, TJ is confronted by the equally tough local cop Texas … and so begins a story about hard men battling to do the right thing by their family.
Hopefully, it'll hit the rest of North America's screens this year. For now, scope out the trailer:
The Mad Bastards soundtrack also includes excellent roots music from Indigenous band The Pigram Brothers.