Dakota academic says FBI contacted her about "controversial" lecture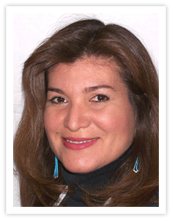 Minnesota Public Radio reported yesterday that Dakota academic Waziyatawin (aka Angela Cavender-Wilson) says she "received a call this week from the FBI to discuss remarks she made in November at Winona State University."
An associate professor and holder of the Indigenous Peoples Research Chair with the University of Victoria's Indigenous Governance Program, Waziyatawin was invited to the campus by WSU professors. According to the MPR report, she told students it was time for Indigenous people to abandon symbolic demonstrations:
"We're going to need to take a different kind of action. All of you are going to have to figure out your role. For Dakota people, I know we're going to need to recover our land base, by any means necessary."
It was that last bit of Malcolm X-esque phraseology that evidently attracted the Federal Bureau of Investigation's attention. According to MPR, the UVic professor denied the comment implied a call to violence and was more about "removing people from their comfort zone."
Did the professor cross the line? Or state the obvious? To decide for yourself, check out audio of the lecture in question, plus a Q&A, by visiting the MPR site.
UPDATE: An article in the Jan. 11 Victoria Times Colonist (a name Waziyatawin must love) quotes the professor as saying: ""The FBI agent informed me he was closing the case after listening to the original presentation as it was clear I had not made the statement that a young, white male student had complained about." Read the rest of the interview for her full remarks and the 20+ comments, many of them unhappy with the prof.