How the show goes on: imagineNATIVE festival realizes international return on investment
Report filed by Samantha Butler
(TORONTO) — At 8 p.m., Wed. Oct. 20, a Maori boy set off with one thousand Torontonians on a guided tour of his life.
Known simply as 'Boy,' the 11-year-old shows off a rickety farm house in rural New Zealand, where he lives with his Gran, younger brother, and five baby cousins. He introduces the school bully, his pet goat, and expounds limitless admiration for his icon, Michael Jackson.
Endearing, funny and honest, BOY is the fictional creation of Kiwi filmmaker Taika Waititi, and the acclaimed film's Canadian debut kicked off this year's imagineNATIVE festival.
Arriving in Toronto from L.A., on the heels of a prestigious Sundance Film Festival workshop, Waititi's arrival marks his fourth year at imagineNATIVE.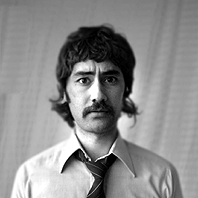 "I love this festival," he said. "There are so many points of view. What makes humans, and what makes earth, so interesting is that there are different cultures. We get that here; it appeals to anyone."
It cost imagineNATIVE $5000 to bring Waititi and fellow New Zealand director Kararaina Rangihau to Toronto for Wednesday's opening, with more money in the budget for accommodation.
Meanwhile, 76 other filmmakers from twelve nations — including Taiwan, Bolivia and Australia — made the long trek to Ontario's capital city this week. Fifty are sponsored in some capacity by the festival.
"The festival has always been international," said imagineNATIVE Director of Development Kerry Potts, dismissing the misconception that it's an event just for the Toronto First Nations community. The five-day Indigenous film and media arts festival touts itself as one of the most significant of its kind in the world, and Potts delighted in opening the festival with Oscar-nominee Waititi.
"Some of the founding patrons of the festival were Maori, or people from New Zealand," she said. "It was great to pay tribute to that tonight."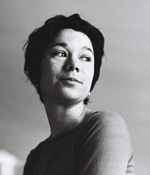 Vancouver filmmaker Lisa Jackson is amazed and impressed by imagineNATIVE's sponsorship of domestic and foreign artists: "A lot of festivals will cover your hotel, but they won't cover your airfare." She said that most filmmakers are strapped for cash, and a free plane ticket makes the difference between attending and not attending a festival.
Jackson's first imagineNATIVE was 2004, where she won the Alliance Atlantis Mentorship Award for her contribution. The festival's paid her airfare every year since.
She submitted three films in 2009, including an acclaimed documentary about innovative First Nations artists in B.C., Art Without Reservations. She also created a short, Cree-language film called Savage for the Embargo Collective. This hand-picked group of seven international filmmakers collaborated to produce an original line-up of short films that debuted together at imagineNATIVE 2009.
Jackson said the quality of work drawn by the festival impresses her most. Despite the relative obscurity of some films, she said in her experience they've proven to have mass appeal.
"I brought non-Aboriginal and Aboriginal friends to the Embargo Collective, and they were really blown away …  It's a very well known, well-respected festival. People make films just so they can come to imagineNATIVE."
This year, Jackson's participation in a six-month director's lab in Toronto has her too busy to submit work herself. She's made time to sit on at a Saturday afternoon panel for doc-makers, and hopes to squeeze in a few specific shows.
A film from Greenland, Nuummioq, tops her list of films seen so far.
"To have an Indigenous film from Greenland, that's amazing!" Jackson exclaimed. "Where else am I going to see that?"
A joint Inuit/Danish-language film, the movie turned heads at last year's Sundance Film Festival. Thursday night's screening was the Canadian premiere.
Curating an international film festival isn't cheap for this publicly funded institution. Securing the half-million dollar operating funds they invest in the international project also means keeping a focus close to home.
Over 50 per cent of the festival funding comes from institutions like Canada Council for the Arts, Canadian Heritage, and Toronto and Ontario Arts Council. To be eligible for that money, imagineNATIVE must demonstrate each and every year that the festival increases community access and participation in the arts.
Fulfilling this mandate means benefits for artists and viewers alike. Submitting work and participating in festival workshops is free. Tickets are on par or cheaper than conventional movie box-offices, and students and seniors pay nothing for screenings shown before 6 pm.
Outside of the festival, imagineNATIVE also takes a 10-day tour of Northern Ontario every spring, screening films for youth in remote communities.
"The (Toronto) festival is our core activity, but we're a year-round organization," Potts said. Creating access to the arts for youth in rural communities is one of the core functions of the festival, she added.
Ultimately, Jackson said, it's about facilitating relationships. "They really take new artists under their wing," Jackson said.  "They're very dedicated to building a community."
It's something that benefits everyone, from rural youth to global stars like Waititi. "I've made some of the best friendships with filmmakers of my life here," he said at Wednesday night's after-party at The Century Room. "There are common sensibilities here."
Potts suggested a shared experience of colonialism, a common relationship to the land, and a similar sense of humor are some of things that might bond indigenous filmmakers across borders. Beyond that, a passion to share, explore and support emerging artists unites everyone at the festival, something Potts felt anyone could experience.
Jackson, Waititi and a large imagineNATIVE crew stayed out late Wednesday night, celebrating and catching up. Potts stayed too, diligently making introductions and guiding newcomers around the party.
But first thing Thursday morning, the work resumed with preparations for a "Meet the Buyer" panel presentation at the Al Green theatre. Broadcast executives from Australia, Germany, USA, Taiwan, Spain and New Zealand have been flown in for a two-hour presentation for Canadian artists, detailing the projects for which they are scouting and seeking talent.
"If we invest in flying a buyer in once," Potts said, "they'll usually come back again for the next year."
She adds: "It's how we get the word out there and get on their radar. It's how we keep this community growing."
Samantha Butler is a Toronto-based journalist, covering First Nations arts and popular culture. This is her first contribution to MEDIA INDIGENA.