Canadian Taxpayers Federation publishes First Nations political salaries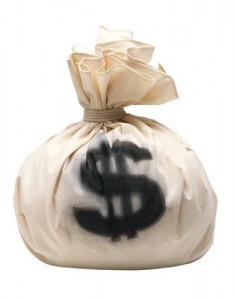 The Canadian Taxpayers Federation (CTF) has posted what it claims are "new jaw-dropping chief and council pay data today that reinforces the CTF's call for greater transparency of reserve politicians' pay levels and the need for reform." (Oddly, as an illustration for the item, they have a picture of anonymous powwow dancers. So that's what highly-paid politicians drop all their dough on — regalia?)
If you download the "data" (which are actually PDFs of scanned print-outs listing salaries), you can see how difficult it is to quickly and easily match the salary with the Chief/Councillor for a given community, as the band and band numbers are redacted. But it appears CTF did the heavy lifting just in getting these numbers.
So credit where credit is due. These salaries ought to be public.
That said, I suspect the real audience for this exercise is disgruntled non-Aboriginal members of the Federation. Now, if only the CTF posted similarly detailed information as to the sources of its funding, the salaries of its staff, and financial statements listing what they spent their members' money on, including expenses associated with the meetings and business of its volunteer board. If any/all of that's in fact on the website somewhere and I just overlooked it, let me know, and I will update this post.