Artist hopes to bring controversial paintings of murdered, missing women to Ottawa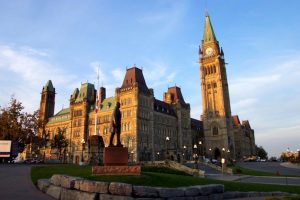 Centretown News reports that embattled artist Pamela Masik, fresh off the abrupt cancellation in Vancouver of her exhibition of paintings of missing/murdered women, may soon seek a more positive reception in the nation's capital: "As the cornerstone of Canada's decision-making process, Masik has expressed interest in bringing the show to Ottawa."
The CN piece cites Masik's quote in the National Post: "I want to show it where decisions are made, and then take it international."
The cancellation came amid accusations that Masik's work — a series of 69 paintings entitled 'the Forgotten' — "exoticizes" and commodifies the women (many of them Aboriginal). Those criticisms seem to have emerged from mainly Aboriginal sources, though one victim's family member was notably vocal in actively supporting the artist.
Regular MEDIA INDIGENA readers will recall that when news of the cancellation first broke, I was immediately reminded of the perennial debate over how prominently non-Aboriginal people should feature within Aboriginal struggles. Critics accuse non-Aboriginal people of making it all about them; advocates say any attention or assistance is worthwhile if it increases overall awareness and support for Indigenous causes.
Here, no hard and fast rule seems to work. Take the case of director James Cameron, whose work and activism have been frequent subjects for MI. While critics slammed his record-setting blockbuster Avatar as a patronizing, misguided 'Pocahontas in Space 3-D,' Cameron has nonetheless leveraged worldwide interest in the film into a potent platform for calling attention to the impacts of the Oil Sands on Indigenous peoples in Alberta. Indeed, near as I can tell, it was at Indigenous peoples' invitation that he seemed to come on board for the cause. Was it the latter aspect that made all the difference? The debate continues.