Are missing & murdered Aboriginal women not considered "newsworthy"?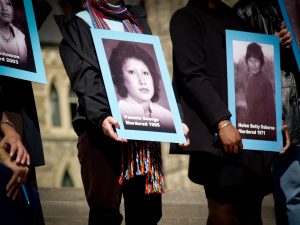 A new publication released today takes a critical look at the differences between news coverage for missing/murdered Aboriginal and non-Aboriginal women.
In ""Newsworthy" Victims? Exploring differences in Canadian local press coverage of missing/murdered Aboriginal and White women", Carleton University PhD candidate Kristen Gilchrist reveals what is evidently a sharp contrast in the amount and content of press coverage between these two groups.
Gilchrist examines news coverage of just six cases of women who went missing or were murdered throughout 2003-2005; she studied three who were of Aboriginal descent from Saskatchewan, and three who were non-Aboriginal women from Ontario.
Gilchrist's findings revealed the following;
Non-Aboriginal women were mentioned in the local press a total of 511 times compared to just 82 times for Aboriginal women;
While there were 187 articles about non-Aboriginal woman, Aboriginal women received just 53 articles
135,249 words published in articles related to non-Aboriginal women's disappearances/murders, compared to 28,493 words about Aboriginal women
Of related first page articles, 37% featured non-Aboriginal women while only 25% of articles featured Aboriginal women
Gilchrist also found that articles concerning missing/murdered Aboriginal women were often hidden and placed in so-called 'soft news' sections of papers.
Press coverage of the non-Aboriginal women included photographs that were large and centrally placed, often a series of pages made up of photographs. Whereas pictures for Aboriginal women were small (often like passport sizes) photographs or no picture at all.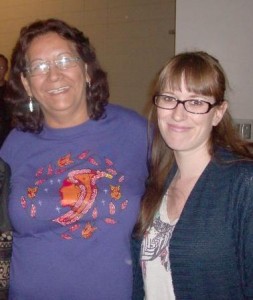 Gilchrist says that in headlines, Aboriginal women were often referred to impersonally and rarely by name, whereas, non-Aboriginal women had full biographies with glowing descriptions, using potent adjectives and imagery.
Gilchrist insists that she isn't implying that there not be widespread news attention focused on these non-Aboriginal victims, but that for the sake of the safety and well-being of Aboriginal women across Canada, the racial bias and invisibility of missing/murdered Aboriginal women appearing in Canadian press be stopped without further delay.
————————-
We'll have a full interview with Kristen Gilchrist tomorrow.