W(h)ither MEDIA INDIGENA?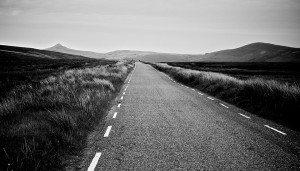 It's high time the people behind this site took a long hard look at where it's ended up—and where it might go from here.
As MEDIA INDIGENA's founding Editor-in-Chief, I reckon that responsibility rightly falls to me.
For those of you familiar with this site, you know we used to be pretty active here; now, not so much. Why? The TL;DR version: None of us could afford to do it for free any longer.
Some context: when we launched MEDIA INDIGENA back in February 2010, the original hope was that advertising would eventually cover much of our costs. So we immediately set about building an audience, believing that, by attracting enough people to our site with great content, we'd in turn attract much-needed ad dollars. ("Build it and they will come," right?)
Turns out we were pretty good at the first part of that equation (loads of quality content), not nearly so good at the second (loads of revenue). It's a common challenge, one that still confronts media outlets both big and small.
But despite that shortfall, we kept at it, going on to produce hundreds of pieces enjoyed by thousands of people, many of them repeat visitors. Over time, however, MEDIA INDIGENA's inability to financially compensate any of its contributors (myself included) inevitably collided with the reality that we all had bills to pay. For some of us, that basically meant getting paid to publish elsewhere; in my case, it meant taking a job at CBC Radio for a couple of years.
From that point on, the site's output gradually began to suffer: not surprisingly, so did our audience numbers. Fast forward to today, where MI is but a shadow of its former self.
And so, with the site left to wither on the vine, it's natural to wonder, 'Whither MEDIA INDIGENA?'
Here's the thing: at its peak, MI consistently delivered content to an audience that couldn't get enough—we just couldn't find a way to sustain it. And, frankly, for this kind of venture to succeed, it all comes down to a simple truth: creators need to be able to make a living from their creations.
But if advertising didn't pan out, what would? Now we're hoping it's your turn to 'look in the mirror,' dear reader, as we work up the nerve to do something we maybe should've done from the beginning—appeal to you directly as a supporter of our work.
Then again, back in 2010, nothing quite like Patreon existed. What is Patreon? Basically, it's a new, web 2.0 way for audiences to support and engage the creators they love on an ongoing basis. Think of it like a subscription: your monthly contribution to our sustainability, set at a level you feel our work deserves. In exchange, we promise a robust return to the quality and quantity of content that's long set this site apart.
But, wait: there's more. More than ever before, in fact.
Since mid-March, we've produced the MEDIA INDIGENA Podcast—a weekly current affairs roundtable by, for and about people passionate about Indigenous issues and events. Hosted by yours truly, I get to engage in lively and insightful conversation each week with a variety of guests drawn from the world of activism, arts, academia and beyond.
It's going to play a big part in the revival of MEDIA INDIGENA, and we invite you to join us in making it happen.