VIDEO: imagineNATIVE 2010, DAY 2 > Screening: 'Nuummioq'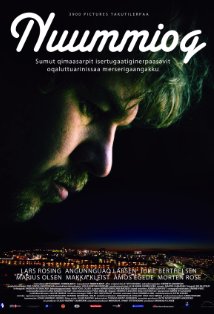 Gievn that this is Greenland's first-ever feature-length film, the fact it's also Inuit-produced makes it that much more historic.
Tonight at the Al Green Theatre, the principal film screening venue for imagineNATIVE, moviegoers were treated to the "breathtaking and luminous" work Nuummioq.
Directed by Otto Rosing and Torben Bech, the film was produced by Mikisoq H. Lynge, and it was Lynge who attended the Thursday Oct. 21 evening screening. Shortly after taking a battery of questions from an enthusiastic audience about Nuummioq, Lynge was good enough to answer some from MEDIA INDIGENA.