Survivors Rowe: Powerful documentary captures sexual abuse of First Nation men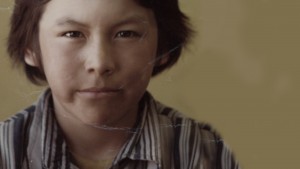 Survivors Rowe, a documentary about three First Nation men disclosing the sexual abuse they endured from convicted pedophile Ralph Rowe, hits this year's international film festival 'Hot Docs.'
For almost two decades, Rowe sexually abused First Nation boys in the north during his days as an Anglican minister. Though the true number will never be known, the documentary reports that Rowe molested as many as 500 children throughout northwestern Ontario.
Among those victims are Joshua Frogg, John Fox, and Ralph Winter, all from northwestern Ontario. The documentary shares their earliest memories of Rowe, the abuse, and the personal struggle they would later go through because of it.
According to director Daniel Roher, the documentary project almost never happened.
When first approached by producer Peter O'Brian to direct the film, Roher says he had doubts because the topic was so sensitive: "I didn't know if I could do it in the way it needed to be told," says Roher.
Filming took place in Wunnumin Lake, Wapekeka, and on the Big Trout Lake First Nation. These are northern, close-knit communities, a fact that added to the challenges of telling this story. "It was very tough in finding the individuals who were willing to speak," notes Roher. "Sexual abuse is such a taboo subject, especially when the sexual abuse victims are men."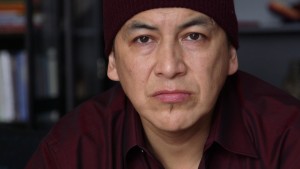 The film captures the men's deepest and darkest secrets. They often cried in front of the camera, talking about the confusion they felt when first being molested.
"All the stories were remarkably similar, the way Ralph Rowe seduced these kids, the way he cultivated their admiration, and the way he betrayed them," says Roher.
Taking turns, the men share their pain and turmoil they went through in their adulthood years, lives eventually consumed by rage, alcohol, drugs, dysfunction, and in one case, a questioning of his own sexuality.
To earn their trust, Roher spent time in the men's homes and with their family members. "These guys were willing to share their story and that's why the interviews were so successful," says Roher. "They trusted me and they were ready to tell their story."
Roher explains that before stepping into any of the First Nation communities, he seeked permission from the Chief and Council. The project was also supported by Nishnawbe Aski Nation and Chief of Ontario leaders.
The men also share their healing paths, journeys that continue for each of them today.
Since 1994, Ralph Rowe was convicted of more than 50 sex crimes against boys aged 8 to 14. He served under five years in jail. Despite 21 more First Nation men coming forward, Rowe's 1994 plea deal prevented Rowe from facing further convictions.
Rowe, now 75, lives in Surrey, British Columbia.
Survivors Rowe screens twice at the TIFF Bell Lightbox: Sunday, April, 26 at 7:30pm, and Monday, April 27 at 1:15pm.