Reported cases of missing / murdered Aboriginal women "just the tip of the iceberg"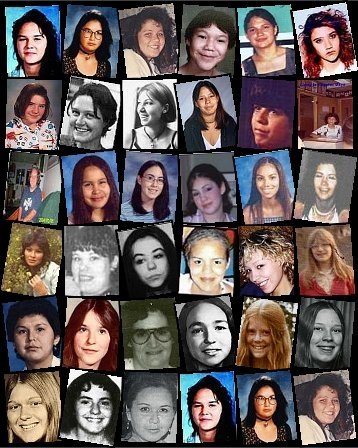 Indian Country Today recently put out its first in a four-part series about the fight to "prevent the widespread violence against First Nations women and girls" in Canada.
"Trafficking our children" begins with the harrowing description of how one 11-year-old was forced into the sex trade on Vancouver's Downtown Eastside, an all-too-familiar example of how girls aged 11-to-17 end up as prey for those behind "a larger scheme to find vulnerable, defenseless youth stuck in limbo between homelessness and the long road home."
But, as the piece points out, not every missing/murdered Aboriginal woman or girl necessarily has links to prostitution. Many are simply in the wrong place at the wrong time. The question is whether their cases have been taken as seriously as they should by police.
Chillingly, there is reason to believe that the oft-quoted number of 500+ missing and murdered Aboriginal women/girls is "just the tip of the iceberg," according to an advocate quoted in the piece.
[  Image via dominionpaper.ca ]