Canada's new Indian Affairs minister: on the record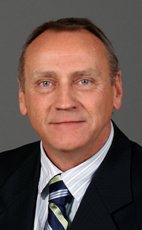 Canada's political rumour mill has churned out correctly predicted the possibility that John Duncan will has become the next Indian and Northern Affairs Minister, thereby replacing fellow B.C. MP Chuck Strahl (who is in turn rumoured to has become the next Government House Leader Transport Minister).
Should Since the speculation prove to be is now fact, it would be nice to have an idea of where the man stands on the relevant issues. One way to discern that is combing through the written record.
Luckily for us, a big chunk of that is available through the website openparliament.ca — a way cool tool that aims to make Parliamentary information "more easily accessible, and to encourage transparency in government." So, if Duncan said it in the House of Commons or in a Parliamentary Committee, it'll be there.
And the best part about openparliament.ca? It's searchable, which means we can easily type in an MP's name together with keywords to see what s/he had to say on the matter. Keyword combos like…
God, I loves the InterWeb.
Now, even though the search function does not work flawlessly (e.g., a few quotes from other MPs with the surname 'Duncan' sneak in there occasionally) this should give you a pretty representative sample of his stated views on matters of importance to Indigenous peoples in political fora. That said, searches with his name and the terms 'Inuit' and 'Metis' respectively proved less reliable or relevant.
Happy reading! And make sure to comment below with your favorite quotes!