POLL: Should Aboriginal people be required to register their long-guns?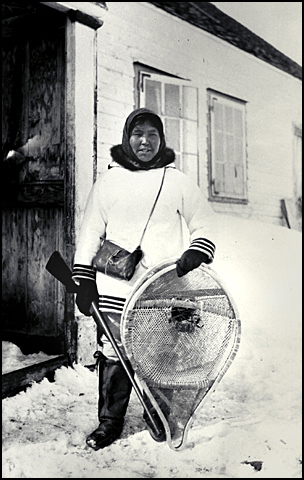 The long debate over the long-gun registry may finally come to an end next Wednesday when Parliamentarians vote on a bill to kill the controversial system. Private Member's Bill C-391, sponsored by Manitoba MP Candice Hoeppner, would, in her words, "end the wasteful and ineffective long-gun registry" so that government might "put more emphasis on policing and licensing of firearms."
Portrayed as an issue that divides along city/rural, northern/southern lines, Aboriginal people seemed to have been more or less lumped in with rural northerners by the media. Along with the debate over the registry's effectiveness in stopping long-gun-related crime and over its costs (Hoeppner maintains "the registry cost $71 million, not $4 million as is often stated by Opposition MPs"), Aboriginal leaders wonder whether the registry infringes upon their peoples' rights to hunt. According to CBC,
Teslin Tlingit Chief Peter Johnston said First Nations do not want more regulation for a tool that they use for basic survival and traditional practice: "I mean, it's our inherent right to have that ability to harvest."
For their part, the Inuit organization Nunavut Tunngavik Inc. (NTI) "fully supports the safe use of firearms," said Acting President James Eetoolook in a media release. That said, Eetoolook believes
"the Firearms Act does not take account of the realities of life in Nunavut. Firearms are essential tools used by Inuit to hunt for food and provide for our families. Trying to impose bureaucratic registration and licensing procedures designed for southern Canada interferes with the ability of Inuit to use firearms for hunting, but does nothing to enhance safety of police or the public in Nunavut."
The release goes on to say that Inuit in Nunavut possess "the right to hunt without any form of license or permit" under the Nunavut Land Claims Agreement. The feds disagreed, precipitating a fight that led to a July 2003 territorial court injunction "halt[ing] the enforcement of the registration and licensing provisions of the Firearms Act against Nunavut Inuit" hunters.
Between now and the Sept. 22 vote, we want to hear what you think, with our newest MI poll. Comments are also welcomed.
[polldaddy poll="3780024″]
[ Image via civilization.ca ]