New Session of United Nations Permanent Forum on Indigenous Issues Begins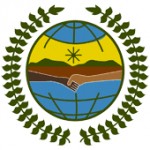 Over the next 10 days, participants at the Ninth Session of the United Nations Permanent Forum on Indigenous Issues (UNPFII) will engage in important discussions related to this years special theme, 'Indigenous peoples: development with culture and identity,' areas associated with Articles 3 and 32 of the United Nations Declaration on the Rights of Indigenous Peoples.
Every year, the UNPFII brings together apx. 1200 people — indigenous leaders and community representatives, along with members of civil society, governmental, UN and intergovernmental organizations — from around the world. The Permanent Forum was established in 2000 by the United Nations Economic and Social Council (ECOSOC). Its objective: to "discuss indigenous issues within the mandate of the Council relating to economic and social development, culture, the environment, education, health and human rights."
Taking place at UN Headquarters in New York City, the official documents for this session, and all previous sessions (along with a wealth of other resources related to international Indigenous issues), can be found on the UNPFII site.
As many wonder whether and/or how Canada might end its hold-out status as a non-endorser (so far: it's recently hinted otherwise) of the Declaration, I would be happy to hear firsthand accounts of any new developments from those following the Forum!