Does the war against Aboriginal women begin at home?
Events of recent weeks have repeatedly reminded me of some long-standing questions I've had surrounding the obligations of Aboriginal communities to their members, in particular, to their female members.
These reminders have come as a series of three news stories, published separately but seemingly tied together by one underlying theme, one I am loath to contemplate: that the systemic disregard for the lives and lot of Aboriginal women may now exist not only within the larger Canadian society, but across far-too-many Aboriginal communities themselves.
What compels these thoughts, which — if they indeed correspond to reality — constitute a scathing indictment of First Nations' duty to protect women and girls? It begins with recent and welcome developments in the case of convicted serial killer Robert Pickton, who has been linked by some police estimates to as many as 49 women's deaths.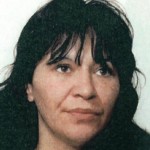 On Aug. 6, 2010, the Supreme Court of Canada flatly rejected Pickton's last hope for a new trial in the murders of six women, at least half of them known or thought to be Aboriginal: Sereena Abotsway, Andrea Joesbury, Mona Wilson, Georgina Papin, Brenda Wolfe and Marnie Frey. Twenty more murder charges against Pickton remain outstanding, but provincial lawyers won't bother pursuing them because he's "already serving the maximum [life] sentence," reported The Province newspaper.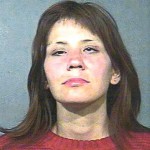 With Pickton's legal options now exhausted, there are renewed calls in some (but not all) quarters for a full public inquiry into what went so wrong for so long that nearly 50 women could methodically disappear and die by this one man's hand. Among such advocates is Ernie Crey, a policy advisor to the Sto:lo Tribal Council. His sister Dawn's DNA was among those found at Pickton's pig-farm. As he told The Province:
What we can do is look in our own backyard and say, "How did this happen? How could it happen? What lessons can we learn?"
And what of "our own backyard"? What have Aboriginal communities done to better understand and account for their potential role (indirect or otherwise) in enabling Pickton's steady stream of victims? Yes, I know that we can lay the blame for some — maybe most — of the economic and social malaise in our communities at the feet of the colonial relationship imposed on our peoples by Canada. But do we go so far as to say that we ought not to own any of what's put these women in harm's way?
Here's where the second story comes in. Last week on STREETZ FM's spoken-word program THE WORD, I mentioned the first report in a series from Indian Country Today about missing and murdered Aboriginal women. I alluded to my concern that we too often overlook the role dysfunctional community life might play in driving Aboriginal women off their home reserves.
Isolated, left entirely to their own devices, these women can easily end up lost along a desperate, day-to-day path that eventually leads to the fatal clutches of predators like Pickton. True, the winding paths each woman walked may ultimately be hers to own, but we still need to ask: how many of them took that first step away from their community largely because they were pushed?
As if to affirm my line of questioning, the second in the aforementioned ICT series has just come out and the opening picture it paints sears the mind. We read of a "convicted sexual predator" still on the streets of Vancouver despite his alleged links to the highly suspicious, drug-related deaths of two teenage girls (including "one at his home") this past spring. Citing the man's convictions in 2003 "for raping five Native girls between the ages of 13 and 15, most of whom were in foster care" (crimes for which he did but a year's jail time), concerned families say their pleas to police and other authorities have fallen on deaf ears.
In an effort to frame these horrific events in a larger context, the report hears from the Aboriginal Women's Action Network's Laura Holland, who "said many women and girls leave their reserves because of poverty, violence and terrible economic conditions."
Again, let us place 'credit' for these conditions where it is most due, but permit me to ask once more: can First Nations say they have done everything in their power to address the scourge of domestic violence (to take as one example) that has helped to propel the tide of female Aboriginal refugees out of their communities into overwhelming conditions of isolation and desperation? To the extent that First Nations leaders have failed to do so, does that not assign a certain measure of culpability to their (in)actions when women go missing off-reserve?
The third story I wish to share here concerns the controversy currently raging among the 400-plus members of the Atlantic First Nation known as Chapel Island, located on the Bras d'Or Lakes in Cape Breton. And while it in no way compares to the scale or horror of the other two stories, the dynamics of this case speak to the same fundamental need for leadership regarding the treatment of Aboriginal women and the risks and repercussions involved should we fail to meet that need.
According to a report from the Canadian Press, a razor-thin majority of the Chapel Island electorate voted last month to return convicted sex offender Wilbert Marshall to the office of Chief. According to The Cape Breton Post, Marshall
ran the Mi'kmaq band for six years leading up to his forced resignation in January 2008 when he was convicted of sexually assaulting a 20-year-old woman in a Dartmouth hotel room in 2006.
Ever since the election, five of the six band councillors have tried, unsuccessfully, to block Marshall from taking office. But nothing in the Indian Act stops anyone from seeking or holding elected office "if the sentence has already been served." Said an Indian Affairs spokesperson:
The criteria for eligibility is stipulated in the Act and it pertains to who can be nominated … [and] that must be respected.
In other words, the election results for Chief must stand. He did the crime and he did his time. (That said, none of the reports managed to get Marshall on record, so we have no idea thus far as to the form or success of his contrition or rehabilitation, especially as they might pertain to his assault victim.)
In politics, optics usually rule, but, in a small community like Chapel Island, they are often trumped by ties of loyalty. The fact the vote was close at all tells you that Marshall enjoys a base of support from somewhere, including, as it turns out, some local women.
Still, I am left with some persistent questions (which, I acknowledge, could be seen and even resented as those of an outsider): Do most of the 225 women and girls of the community feel satisfied and safe with the way things have turned out? Has Marshall himself made amends to this half of the community to the degree that they can now trust that he has their best interests at heart? Do the younger women of Chapel Island in particular have that reassurance? Or, might some of them choose to vote with their feet, counting themselves among the thousands of other Aboriginal women who see no choice but to leave their communities, trading everything and everyone they know for a future that's anything but assured?
These are the kinds of questions we urgently need to ask, not just of Chapel Island, but of all communities.
To hear a discussion with the author of this piece, check out our weekly podcast, a joint initiative of MI and STREETZ-FM