OMG, I ♥ the OAG (the Office of the Auditor General of Canada)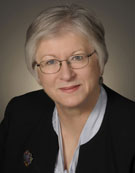 To me, the Office of the Auditor General of Canada (OAG) has been among the best barometers of how well the feds have honoured their agreements with Indigenous peoples.
With Aboriginal affairs a stated priority since her term began in 2001, AG Sheila Fraser has produced a number of audits into Indian and Northern Affairs Canada, quite a few of them scathing. Audit and report areas investigated include:
(This but scratches the surface of material available on the OAG site. To see it all, check out the results of this search using the term 'Aboriginal.')
Recently quoted as saying "First Nations citizens have waited too long to have the level and quality of services that other Canadians receive every day and, quite frankly, take for granted," the outgoing AG has proven herself a key proponent of equity for Aboriginal interests. I hope her successor proves just as tenacious.