Asinabka artistry: Ottawa festival back for second straight year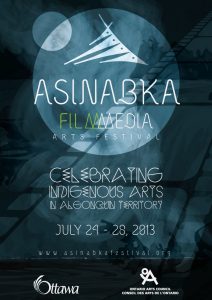 As an emerging film and media arts festival, Asinabka takes its name and inspiration from a key traditional site in Ottawa that highlights Indigenous culture and stories for people from all walks of life to enjoy.
"It's an homage of respect to [the late] Algonquin elder William Commanda," says filmmaker and festival co-organizer Christopher Wong, citing the internationally-renowned spiritual and cultural leader. "He saw Victoria Island (also known as Asinabka) as an ongoing Indigenous space for all people to enjoy." At the festival, Wong says "people can expect to see really good films and art that will surprise and entertain, both in raw subject matter and innovation."
The Asinabka Film and Media Arts Festival runs July 24-28 at venues across Ottawa. It showcases an array of feature and short films by Indigenous filmmakers from around the world. The opening film is Anita Doron's The Lesser Blessed (based on the Richard Van Camp novel), which will take place at a special outdoor screening at Victoria Island on the Ottawa River.
Fellow filmmaker and organizer Howard Adler says the inspiration for creating the festival — now entering its second year — came from seeing the success of other Indigenous film festivals like imagineNATIVE in Toronto and Biindigaate in Thunder Bay. "Most other major cities in Canada have Indigenous film festivals," says Adler. "And when we first started talking about starting one here in Ottawa, there was tons of support and enthusiasm from arts organizations and community members that we spoke with."
Anisabka isn't just about films. There's a "Gallery Crawl," featuring exhibits and performances, as well as discussions with filmmakers, including a feature chat with legendary filmmaker Alanis Obomsawin following a screening of her documentary People of the Kattawapiskak River.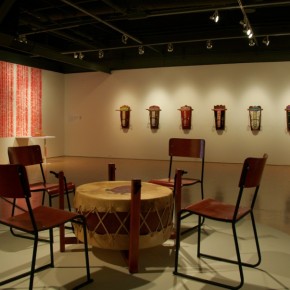 Wong and Adler, both Anishinaabe, believe this is essential programming for Canada's capital. "We felt that we both had the experience and drive to make this happen in an important city like Ottawa that is a role model for the rest of Canada," says Wong. "Recognizing the importance of Indigenous culture here, as well as French and English, was important to the cultural landscape."
Adler agrees. "Really beautiful, innovative, and relevant work is being created by Indigenous peoples in these mediums," he says. "We're bringing these stories to Ottawa, which is the centre of political power in this country."
"Film and video are such powerful mediums, and when put into the hands of people that are telling their own stories, some really amazing perspectives emerge. It's important to put a human face on some of the larger issues that most people only hear about through mainstream news and media."
They want Asinabka to be a fun and learning experience for all festival goers. "I hope they have a good time and share in the positive experience and work that Indigenous people have been making, not only in Canada, but across the world," says Wong.
For the full festival schedule, go to asinabkafestival.org.