Buffy's 'Buried Treasures' unearthed for first time in North America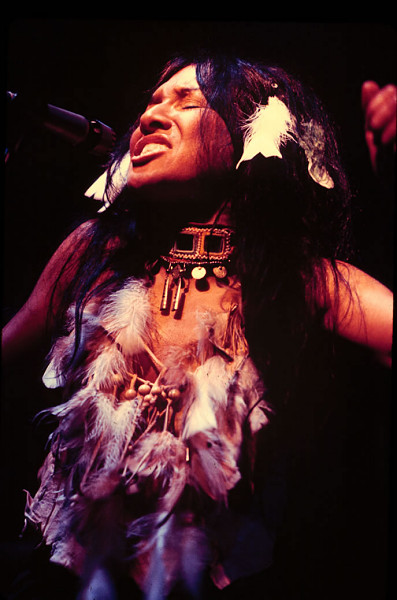 Exclaim! magazine has a nice interview with the seemingly ageless Buffy Sainte-Marie about the re-release of some of her older material on the double-CD, "The Pathfinder: Buried Treasures."
The material dates back to the mid-Seventies, but few in North America will likely have heard it, at least not when it was first issued.
It's all because of politics, something to which Ms. Sainte-Marie has never been a stranger. The music came out at a time when the
outspoken activist and advocate for the rights of indigenous peoples was, in effect, blacklisted for her views. She learned in 2006 that the FBI had kept her under surveillance during the Johnson and Nixon administrations, and there are well-founded suspicions that her music's virtual disappearance from radio airwaves then was for political reasons.
Sainte-Marie says the 33 tracks span a wide mix of "rock'n'roll, big love songs, country music, things that sound like folk songs."
[ Photo via creative-native.com ]